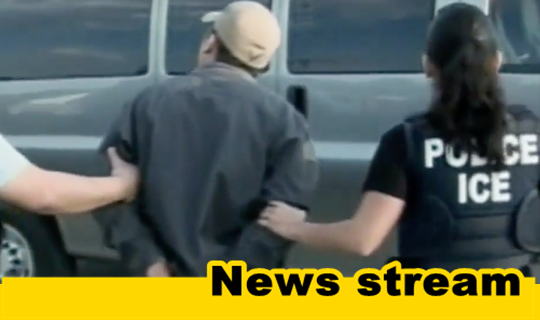 On Sunday, ICE officials announced that the agency is prepared to start the sweeping deportations that have been touted by President Trump recently, reporting around one million illegal aliens would be removed from the USA.
President Trump recently vowed the massive immigration raids would begin after the 4th of July, following his delay of the raids in hopes of reaching a negotiation with Democrats on the issue.
With over 20 million illegal aliens estimated to be currently in the US, and the migration crisis at the border growing worse each month, immigration officials have struggled to keep up with the rising numbers.
ICE has just announced that they are ready to begin the deportation of approximately 1 MILLION illegal immigrants.

Boom! 🇺🇸

— Ryan Fournier (@RyanAFournier) July 7, 2019
BREAKING NEWS: Acting USCIS Director Ken Cuccinelli says ICE is ready to deport nearly one million illegal aliens.
1,311 people are talking about this
Conservatives quickly took to social media to react to the news with overwhelming praise.
Many noted that Democrats are sure to take to immigration raids hard, while others suggested not broadcasting the plans to prevent warning illegal aliens in advance.
There goes Dems winning elections
See Jersey Jay's other Tweets
Yessss! #MAGA The Dems should've fixed the loopholes. Now they're losing their voters. Boo hoo
See Ryan Kamberaj 

's other Tweets
Don't announce it! Just do it!
See Dman's other Tweets
1 million illegal votes for the Dems out the door
See ksucats's other Tweets
Hopefully starting at detention centers.
See mamamakesithappen's other Tweets
16 people are talking about this
Thats a start. But There are 20 million of them.
See Rita Fleisner's other Tweets
loading...
If you like what we are doing to inform you, you can support us here:
Thank you very much and God bless you and your family!