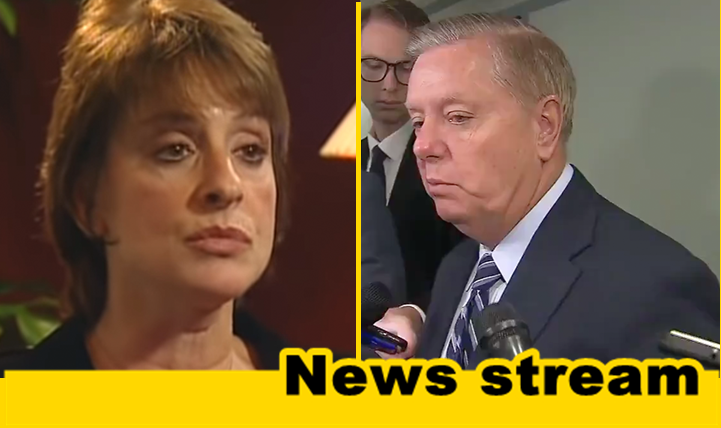 On Thursday, Broadway actress Patti LuPone took to social media to bluntly accuse Republican Senator Lindsey Graham of being a closeted homosexual, echoing remarks made by several other far-left celebrities and politicians.
After calling Senator Graham "a disgrace," LuPone added, "On a personal note, why don't you just bite the bullet and come out?"
LuPone's homophobic slur against Graham placed her in league with others such as Ron Perlman, Chelsea Handler, Peter Fonda, Chris Evans, and Democrat Rep. Ilhan Omar, all of whom have made similar remarks.
Lindsey Graham you are a disgrace. On a personal note, why don't you just bite the bullet and come out. You might just come to your senses.
5,311 people are talking about this
LuPone's comments drew bipartisan criticism, with both liberals and conservatives flocking to social media to denounce her use of homophobic slurs and her attempt to "shame" Graham over his alleged sexuality.
I fail to see how Lindsey's sexual behavior is any of your business.
384 people are talking about this
The double standards at play here. Imagine a conservative tweeting this at Anderson Cooper. It would be national news.
146 people are talking about this
So rhetoric like this from #Leftists is considered #inclusive if it is I don't want anything to do with it
See Joe's other Tweets
I expect CNN to cover this and ask all dem politicians if they disavow these comments.

Not.
See Brandon's other Tweets
Do you realize what you just said? YOU are the disgrace.
See lourdes's other Tweets
We love Senator Graham! And his lifestyle is nobody's business. Focus on helping all the loons on the left. That'll keep you busy to infinity.
20 people are talking about this
loading...
If you like what we are doing to inform you, you can support us here:
Thank you very much and God bless you and your family!