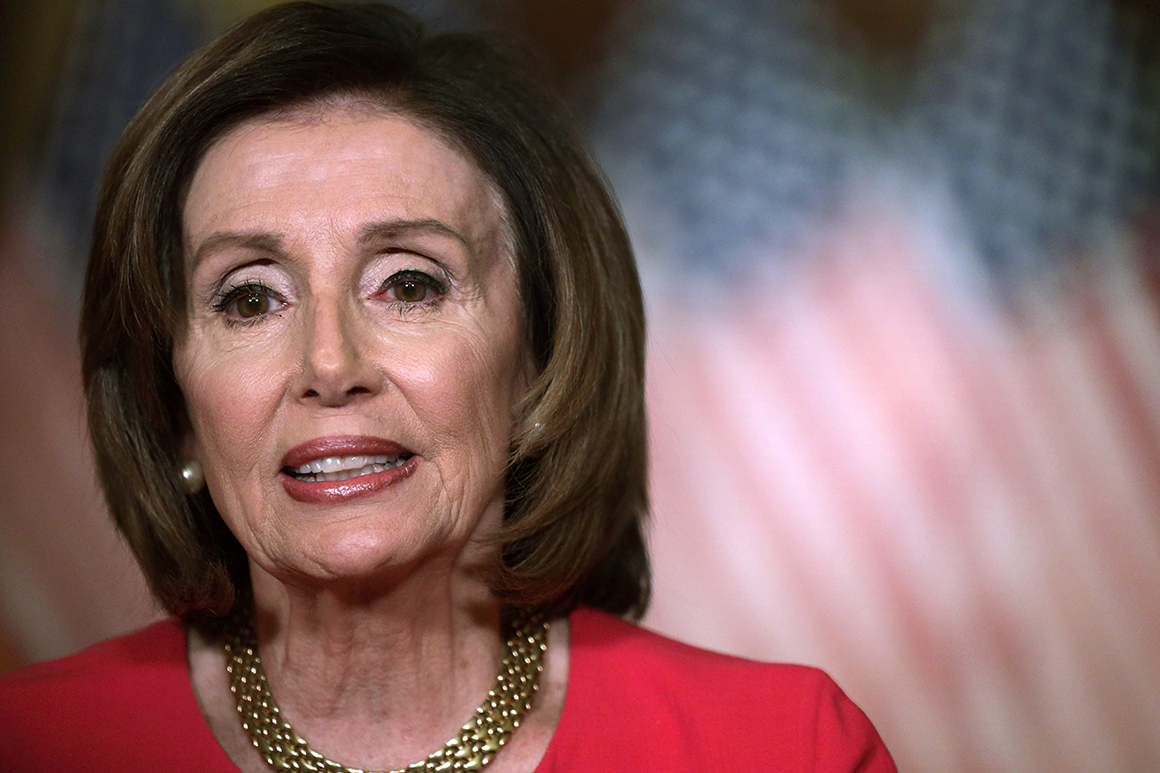 Pelosi returned to her criticism of Trump multiple times during the two-hour call, saying without a plan for adequate testing and contact tracing, it would be impossible for the president to guarantee Americans a safe reentry into their normal life.
The California Democrat said it was up to Democrats to speak out about the administration's missteps, calling the lack of national testing and protective equipment for medical providers months after the first U.S. coronavirus case "a complete failure."
"And we cannot let them lie about it," she added, according to Democrats on the call.
Pelosi's criticism of Trump comes as White House officials have signaled they are hoping to reopen the economy as early as May 1 — a timeline that has alarmed Democrats and public health experts alike.
With the U.S. caseload still growing in mid April, several senior House Democrats have called for Congress to come up with its own plan to reopen the nation, rather than relying on the White House.
"Basically we've been operating without a national plan and the administration just veers from one set of talking points to another without giving us a plan," Rep. Jamie Raskin (D-Md.), one of the co-sponsors, said in an interview Monday.
The plan, pitched by Raskin and several other Democrats, would ask each state to submit a plan on how to reopen businesses and schools in consultation with the Department of Health and Human Services — not just the president's pulpit. And after the reopening, it would also require adequate testing and contact tracing to prevent a second outbreak.
"Our point is that we need a serious structure and process in place in order to institute a reopening that will be safe and enduring," Raskin said, calling the president's initial hopes to reopen the country on Easter "patently ridiculous."
Democrats have feared for weeks that Trump, under pressure ahead of his reelection bid and a worsening economy, might move too quickly to encourage people to return to work and school.
"It is painfully clear that the combination of wishful thinking and chaotic policy choices will never end the crisis," the lawmakers wrote in a "Dear Colleague" letter to fellow Democrats.
States have mostly signaled they will move at their own pace. On Monday, the governors of several hard-hit Eastern states have announced that they will work together to draw up gradual plans for reopening. The states are New York, New Jersey, Connecticut, Pennsylvania, Rhode Island and Delaware.
Western states — California, Washington and Oregon — also announced Monday that they would collaborate on a "shared approach for reopening our economies."
But Trump has also sought to assert his authority on the matter, creating a task force to lay out a plan for the national reopening. Trump also tweeted Monday that "it is the decision of the President" to send people back to schools and businesses.
"With that being said, the Administration and I are working closely with the Governors, and this will continue. A decision by me, in conjunction with the Governors and input from others, will be made shortly!" Trump tweeted.
Source: politico.com
See more here: news365.stream