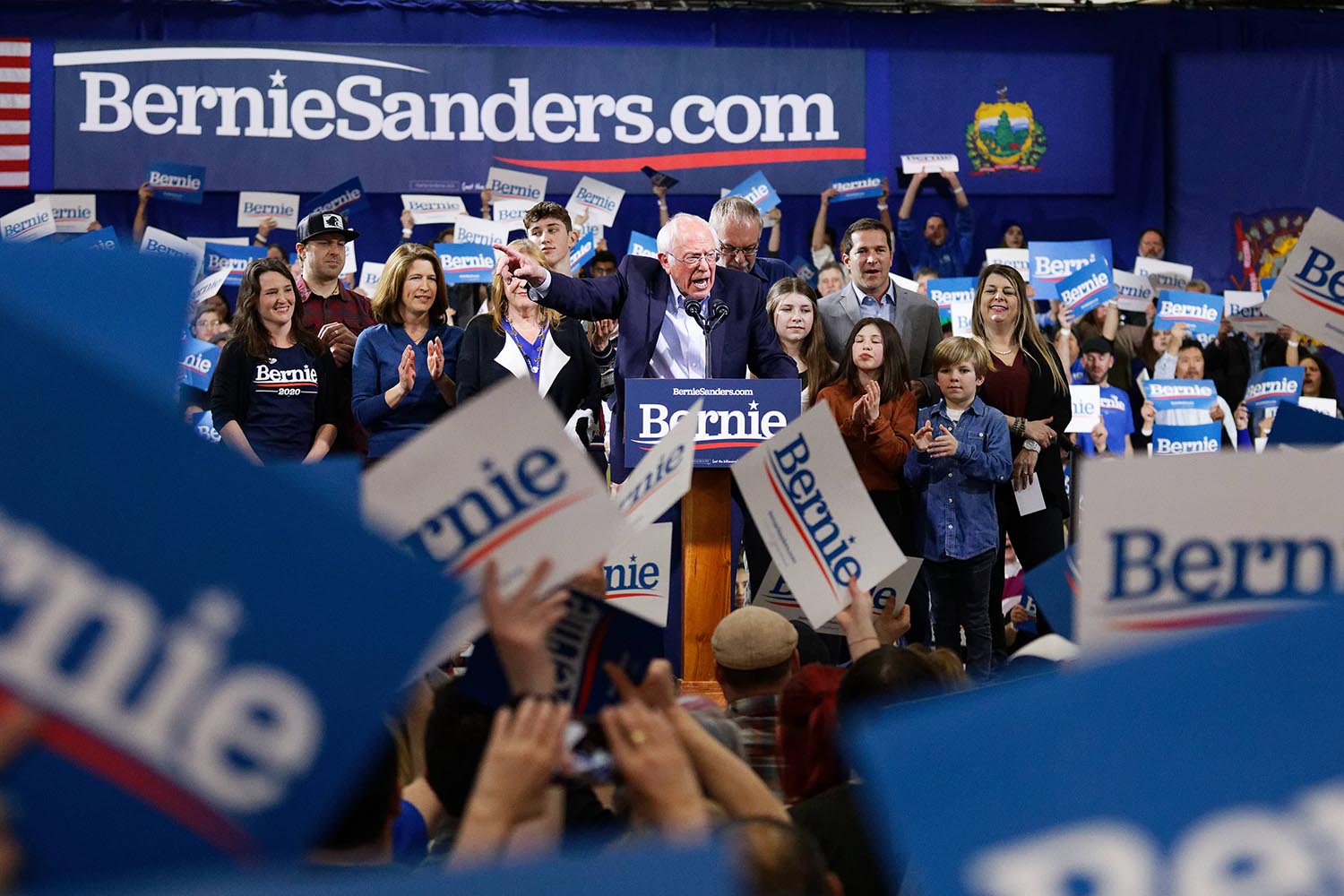 "Let me say especially to the young voters who have been inspired by Senator Sanders: I hear you," Biden said. "I know what's at stake. I know what we have to do. Our goal as a campaign and my goal as a candidate for president is to unify this party and then to unify the nation."
President Donald Trump, who has sought to fan Democratic Party divisions by frequently suggesting that Sanders was being mistreated by the party establishment, responded quickly to Sanders' suspension of his campaign.
"Bernie Sanders is OUT! Thank you to Elizabeth Warren. If not for her, Bernie would have won almost every state on Super Tuesday! This ended just like the Democrats & the DNC wanted, same as the Crooked Hillary fiasco. The Bernie people should come to the Republican Party, TRADE!" the president tweeted.
In conceding before he is mathematically eliminated, moderate Democrats argue Sanders may be better positioned to bargain with Biden on appointments, speaking time at the Democratic National Convention and input on the party platform. Some of Sanders' allies, however, had pushed him to stay in the race under the assumption that he would have more leverage to push the platform to the left if he continued to amass delegates for the convention.
That Sanders lasted this long was startling to many Democrats who underestimated his strengths coming into 2020. Unlike in 2016, the Democratic Party's primary field this year included other progressive Democrats, including Elizabeth Warren, Sanders' fellow senator and friend.
For several months last year, she eclipsed him in national polls. But Sanders had an army of volunteers that he carried over from 2016 and millions of dollars in small-dollar donations to fund a barrage of television advertisements. His call for Medicare for All, once viewed as a liability, proved popular with Democrats, with it winning support from a majority of voters even in primaries he lost. He drew thousands of people to his rallies.
Had moderates not closed ranks around Biden so quickly, Sanders might have won.
"The corporate establishment is getting nervous," Sanders crowed to a crowd of 9,500 people in California just before Super Tuesday, when it still appeared that the primary map would work in his favor. "The political establishment is getting nervous as well. Some in the Democratic establishment are saying, 'My God, look at the turnout here!'"
Days later, he had carried California but lost races elsewhere — beginning a string of losses in states Sanders had carried in 2016.
By mid-March, Sanders seemed to see the end. He told ABC that he is "not a masochist who wants to stay in a race that can't be won." But he insisted that he still had a "narrow path" to the nomination, though he wouldn't explain what it was.
He will end his second presidential campaign where he left his first one: losing to a more moderate candidate, in a party yet to shift as far left as Sanders.
Source: politico.com
See more here: news365.stream