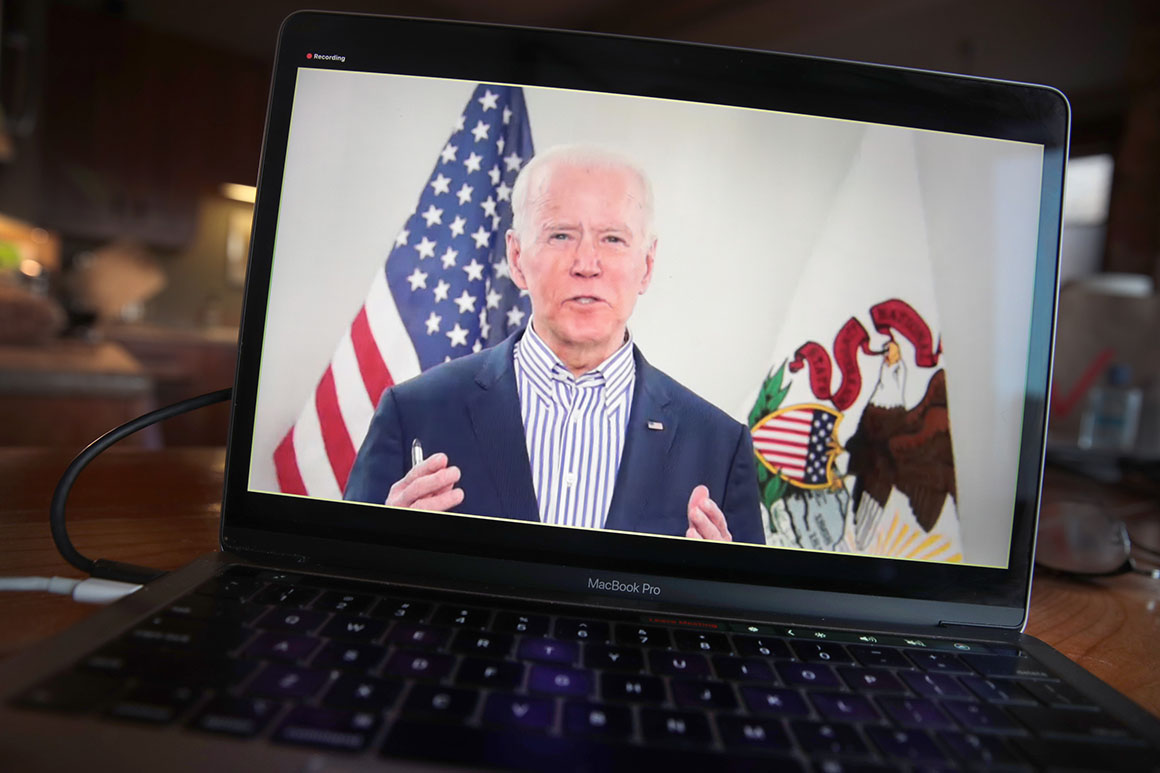 And it's not just cat videos. Half of YouTube users said the site was "very" or "somewhat" important for helping them understand things happening in the world, according to another Pew survey from 2018, making the site's potential influence on electoral politics clear.
Even before the pandemic, some campaigns were beginning to make YouTube a critical part of their media strategies — not just growing candidates' personal followings but leveraging the reach of other popular YouTube channels. Joe Rogan's interviews with Bernie Sanders and Andrew Yang, for example, attracted 12 million and 5.2 million views respectively — comparable totals to a nightly broadcast news audience. The Trump campaign has even made YouTube personalities Diamond & Silk key surrogates on the trail.
Sanders' campaign was especially focused on — and effective at — using YouTube to maintain his devoted, younger base. With 401,000 subscribers, the 78-year-old has set the pace on YouTube, lapping Biden and even besting President Donald Trump's 327,000.
But Sanders' following and the large subscriber base for left-wing news networks like The Young Turks are outliers on the left, obscuring the larger deficit of liberal content, Democratic digital strategists and progressive YouTube creators argue.
"There are some people who rack up big numbers like John Oliver and Seth Meyers, but I don't think there's the same ecosystem underneath them that there is underneath people like Ben Shapiro, meaning right-wing content is more readily served up to Shapiro watchers than progressive content is to Oliver and Meyers watchers," said Tanya Somanader, the chief content officer at Crooked Media.
Prager University is one example of the right's extensive YouTube ecosystem. The relatively obscure channel has 2.45 million subscribers (nearly as many as the New York Times), generating over 3 billion views with a steady stream of 5-minute videos like "Why I Left the Left" (13 million views) and "Make Men Masculine Again" (9.5 million views). The channel casts itself as free-thinking and part of the counter-culture rather than explicitly partisan or pro-Trump, a common throughline among conservative YouTubers.
The Gravel teens say it's that tone that made Prager University and other conservative voices so popular and effective at converting or persuading formerly apolitical voters. That's why they are attempting to duplicate the model on the left by producing short videos aimed at "converting low-information, non-ideological young people into progressives," according to their pitch deck.
Coronavirus has delayed the launch of their new group to this summer, but they have lined up hosts for five launch videos. Rather than high-profile politicians, the videos will feature lower-profile or less-polarizing progressives like ice cream makers Ben & Jerry and professors Stephanie Kelton, Richard Wolf and Stephen Wertheim.
"Our part of the left … turns out we are not the majority," former Gravel campaign manager David Oks said with a laugh during a Zoom call this week. "Because people spend so much of their time on Twitter in these echo chambers that are pretty self-contained, they forget how to speak to other people. So it is our project, the way we see it in a broad sense, is no longer speaking to the choir."
That attitude may come as a surprise to some Democrats who were on the receiving end of the Gravel teens' barbs last year ("It's awesome that Hillary stole the nomination from Bernie and lost a gimme election to a rapist," went one tweet from last fall).
"You know, we have a fairly big following on Twitter so we're good at that," Oks said. "But now we're trying to learn how to not do it."
Source: politico.com
See more here: news365.stream