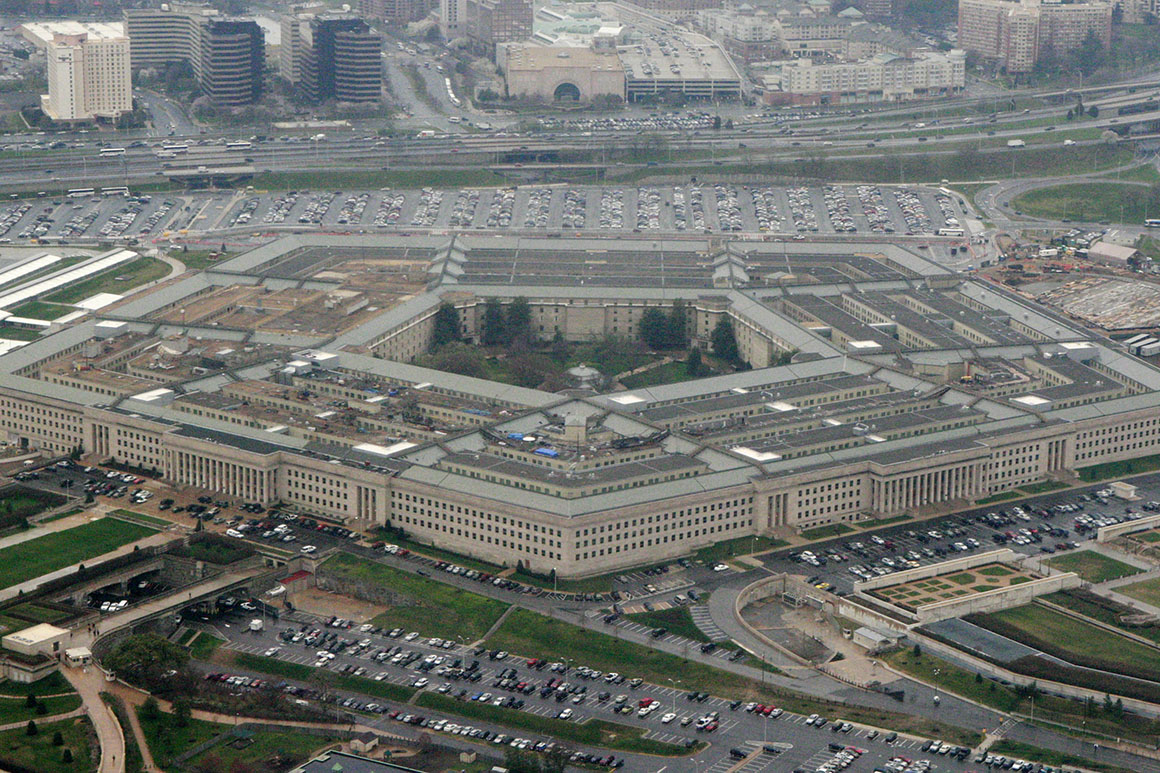 The Defense Department is trying to solve the confusion through daily phone calls with some of the nation's top defense industry trade groups. Tuesday's call included the Aerospace Industries Association, the National Defense Industrial Association, the Professional Services Council, the National Association of Manufacturers and the Chamber of Commerce, said Defense Department spokesperson Lt. Col. Mike Andrews.
The daily phone call is an opportunity for the Pentagon to "get feedback on COVID-19 impacts on industry," Andrews said, adding that Tuesday's call was headed by Jennifer Santos, the deputy assistant secretary of Defense for industrial policy.
More formal guidance is expected "in the next day or two" to clarify who has the authority to pay contractors amid the crisis, said Chuck Beames, the executive chairman of small satellite company York Space Systems and chairman of the SmallSat Alliance, who met with senior leaders from the Pentagon and intelligence community over the weekend.
"They understand there's some confusion," Beames told POLITICO. "It's one thing for a senior person to say this is the policy until further notice, but it physically has to be delegated with a legal memo. My understanding is they're doing that and it will flow in the next day or two to make that very clear."
A delay in the Pentagon's ability to pay invoices would wreak havoc on the broader defense industry, but would especially harm small businesses that depend on the government for reliable paychecks.
"The small satellite new space industry has made really important gains in innovation over the last 10 years," Beames said. "When we have an economic shock like we're going through right now, we need to be really mindful of the fact that we can't lose that."
The spread of the virus is beginning to affect companies, but has so far not shut down any domestic production lines. Many companies, including Boeing and Lockheed Martin, have urged all employees who can work from home to do so. Shipbuilders such as General Dynamics and Huntington Ingalls have allowed workers to take unpaid leave to care for children now that many schools are closed. However, most of the manufacturing workforce is still reporting for work amid enhanced cleaning and shift changes that reduce the number of people working at one time.
In addition to contract obligations and the health of the workforce, companies are also worried about their finances if everyone were to work from home.
"We'd love to send everyone home with full pay, but we would be bankrupt in days," one industry source said. "We have an obligation to our own people to make sure their jobs remain. If we drove ourselves into oblivion … [they won't have jobs to come back to.] That's sort of the conundrum."
Source: politico.com
See more here: news365.stream