The Bulgarian, who interrupted Vladimir Putin's press conference in Moscow and gave him the icon of the Bulgarian saint Ivan Rilski, is now being repressed.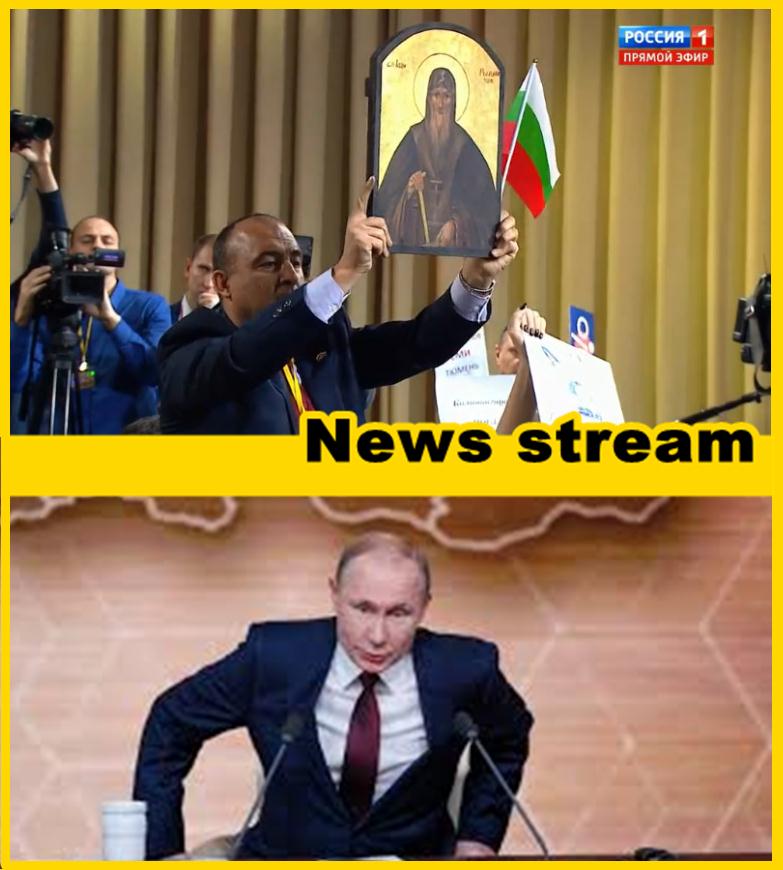 He has complained to some media outlets that he has been wanting to build a large church in Bulgaria for years, in Sofia – the capital, but his state is hampering it. By donating the icon to Putin, he has attracted the attention of all the world's media in his struggle to build a church in Bulgaria! By the way, the saints who gave Putin the name also want to be baptized in his name. While Bulgaria buys planes from us, others want Russia to build a church there.
loading...
If you like what we are doing to inform you, you can support us here:
Thank you very much and God bless you and your family!