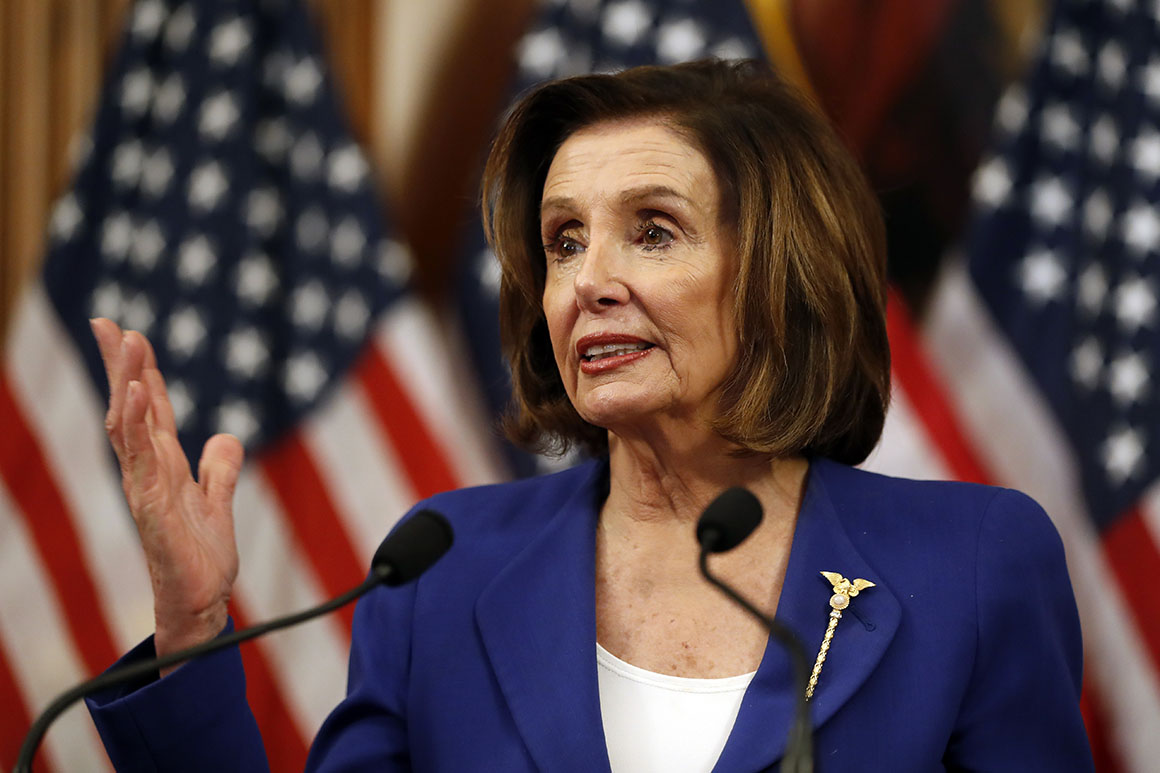 The stimulus measure, which Congress passed and President Donald Trump signed last week, provides the Postal Service with a $10 billion loan from the Treasury Department but does not wipe out its $11 billion debt or dole out the $25 billion appropriation Democrats had sought to help keep the federal carrier from going bankrupt.
The new law also includes $400 million in election security grants to help states "prevent, prepare for, and respond to coronavirus."
More than a dozen states have postponed their presidential primaries amid the public health crisis sweeping the nation, and the pivot to mail voting has proved difficult for election officials to navigate in the run-up to general elections in November.
"The integrity of the election system is central to our democracy," Pelosi said. "How anyone could oppose our enabling the states to have vote-by-mail raises so many other questions, but let's just be hopeful and have public opinion weigh in on that."
Trump on Monday criticized Democrats' push for expanded election provisions in the relief package, arguing that "the things they had in there were crazy" before the final text of the legislation was negotiated.
"They had things — levels of voting that if you ever agreed to it, you'd never have a Republican elected in this country again," he told "Fox & Friends."
Responding to Trump's remarks on Tuesday, Pelosi said she felt "sad that the president doesn't have confidence that his party cannot convince the American people about a path to go forward," and lamented his belief that "vote by mail would deter any future elections. No, I don't think that's the case."
Trump offered his own appraisal of the speaker's interview later Tuesday morning, tweeting that he tuned into a "portion of low rated (very) Morning Psycho (Joe) this Morning in order to see what Nancy Pelosi had to say, & what moves she was planning to further hurt our Country."
"Actually, other than her usual complaining that I'm a terrible person, she wasn't bad," the president wrote. "Still praying!"
Source: politico.com
See more here: news365.stream