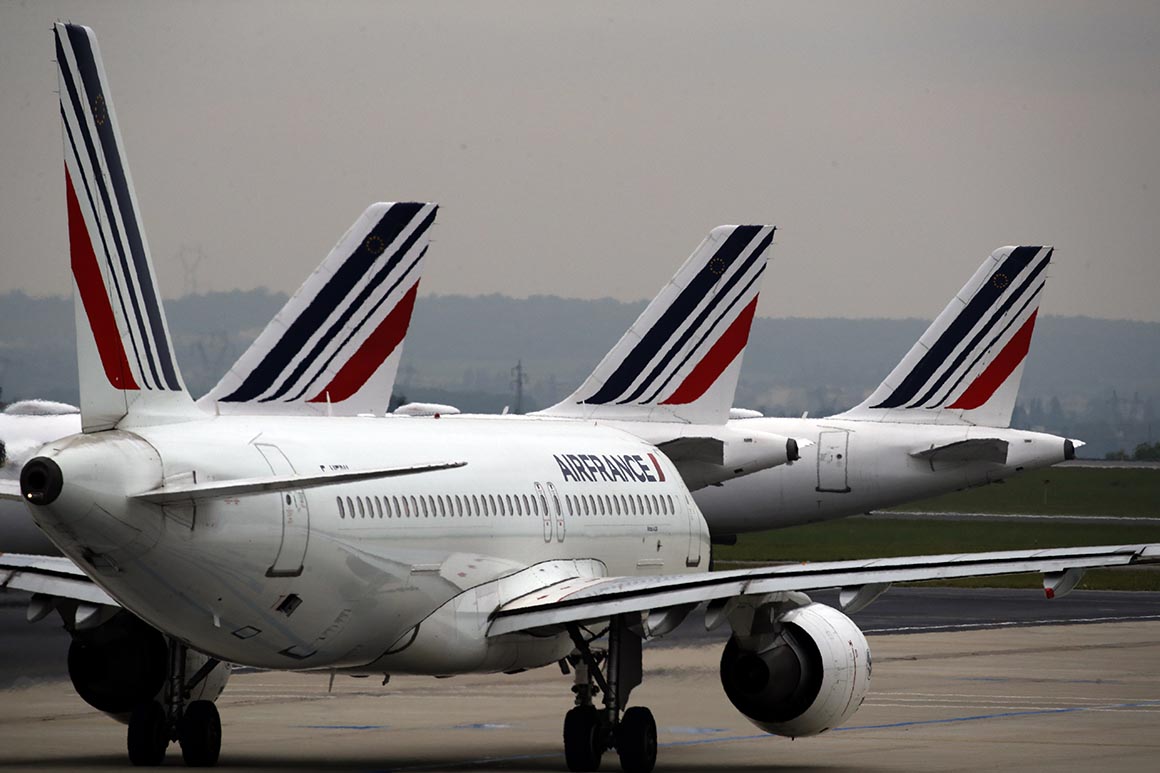 After his speech, though, the Homeland Security Department clarified that it wouldn't apply to American citizens, legal permanent residents or their families. That likely will blunt some of the impact, and keep at least some kind of air bridge functioning between the U.S. and the European Union, but it still represents a blow for airlines that depend on lucrative Transatlantic routes.
Airlines for America, the trade group that represents major U.S. airlines, said in a carefully-worded statement that Trump's action will "hit U.S. airlines, their employees, travelers and the shipping public extremely hard," but that they "respect the need to take this unprecedented action."
Sara Nelson, president of the Association of Flight Attendants-CWA, was less measured, calling it an "irresponsible" abdication of leadership in the face of a global challenge.
She also dinged Trump for issuing several statements during his speech that his functionaries later had to walk back, including the erroneous statement that the ban would apply to every traveler going from the EU to the U.S., and that it would apply to all-cargo flights as well. Neither are true.
"Without any consultation with the industry, we don't even know what this means. President Trump said one thing during his TV address and the administration appears to be walking back several key statements. This only creates more confusion and proves this is about politics, not public safety," Nelson said.
Trump's order to stop even a portion of travel from Europe to the United States will be the most severe disruption in airline travel since the Sept. 11 terrorist attacks — except it will last far longer, by an order of weeks. In the aftermath of the attacks, planes were grounded across the United States for just days, spurring Congress and then-President George W. Bush to enact a bailout worth $5 billion in immediate cash and $10 billion in loan guarantees.
Minutes after Trump's Oval Office address, U.S. stock futures fell almost 900 points as investors absorbed the news.
Whether they call it a "bailout" or not, the financial impact could be severe for the industry.
American airlines had already been seeing precipitous drops in their passenger volumes as coronavirus fears spread — earlier Wednesday, United said its worst-case scenario was a 70 percent revenue drop for April and May. Losing the lucrative Translantic market, which amounts to roughly a third of global traffic including Canada and Mexico, will only exacerbate the losses.
The restrictions won't apply to Britain — no doubt welcome news for American Airlines, which enjoys privileged access to London's Heathrow Airport through its codesharing arrangement with British Airways.
Source: politico.com
See more here: news365.stream
loading...
If you like what we are doing to inform you, you can support us here:
Thank you very much and God bless you and your family!