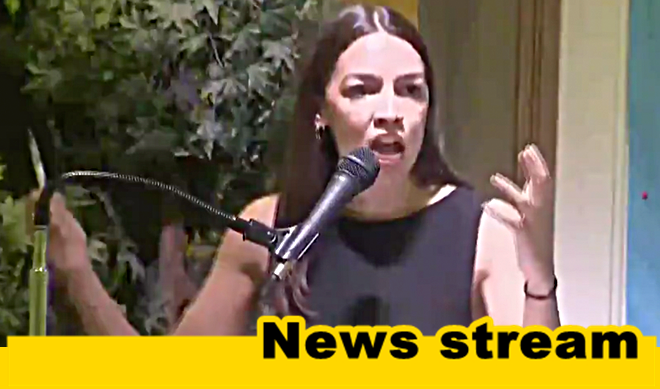 AOC..
Speaking recently, Democrat Rep. Alexandria Ocasio-Cortez reaffirmed her earlier statements and called for the Department of Homeland Security to be abolished.
Ocasio-Cortez stated her belief that abolishing agencies such as the DHS or ICE is "not radical," and suggested that the agencies themselves were created under radical notions.
Socialist Rep. Alexandria Ocasio-Cortez doubles down on calling for the elimination of the entire Department of Homeland Security (DHS), says that eliminating the security apparatus that has protected the U.S. since 9/11 is not "radical" pic.twitter.com/1WBEgCVmsu

— Ryan Saavedra (@RealSaavedra) July 20, 2019
Needless to say, conservatives on social media were not impressed with AOC's suggestion, and took to the internet to share their thoughts on her most recent plans.
You know, it's easy to be a fool and constantly published and made fun of. Cortez has taken it to a new level. Our congress has really gone to hell.
See Terry's other Tweets
I thank the Lord everyday that she is not in charge.
See Michael DuBose's other Tweets
The more she talks, the better the chance people will realize how crazy she is. Ramble away, Alexandria. Ramble away.
See Truth Not Censorship's other Tweets
She wants to redistribute American wealth globally. She's a global socialist.
See Jack Johnson's other Tweets
The Radical Marxist @AOC wants to abolish DHS, which would essentially abolish the United States.

Because without a Border, and folks to protect your Country from Foreign Invaders, you simply don't have a country.
92 people are talking about this
Watching her is exhausting but convinces me Trump will win by a landslide.
See NCFL42

's other Tweets
loading...
If you like what we are doing to inform you, you can support us here:
Thank you very much and God bless you and your family!