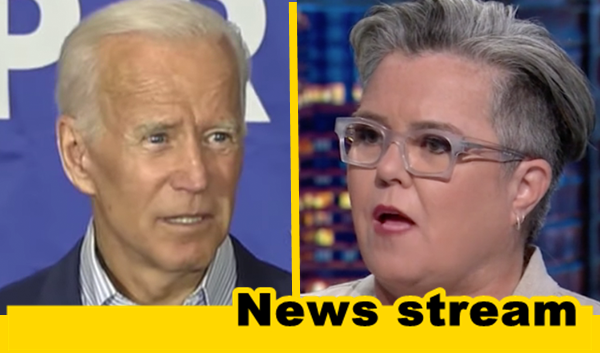 Appearing on CNN, Anti-Trump actress Rosie O'Donnell is not on board with Democrat frontrunner Joe Biden.
She told Chris Cuomo she agrees with Eric Swalwell that Biden should "pass the torch."
Asked who she does support, Rosie made it clear she would like Elizabeth Warren or Kamala Harris to be the nominee.
WATCH:
After firing Comey, Trump dug up an old Rosie Tweet and replied with an epic troll.
"We finally agree on something Rosie."
49.5K people are talking about this
loading...
If you like what we are doing to inform you, you can support us here:
Thank you very much and God bless you and your family!