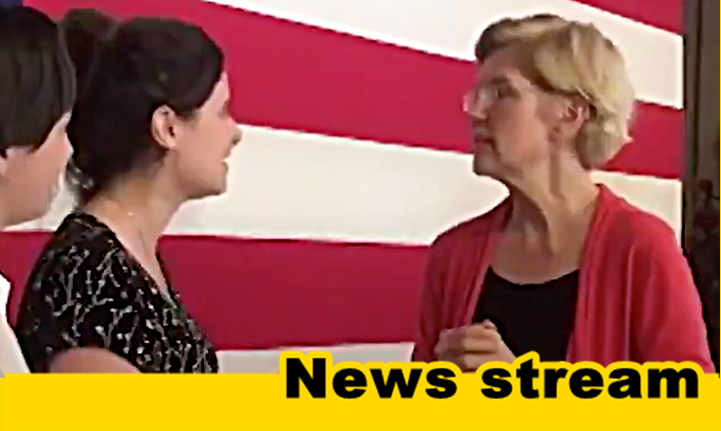 Recently, Democrat Senator and 2020 presidential candidate Elizabeth Warren was captured on video discussing her approach to key aspects of the US-Israeli relationship, should she be elected.
When asked if she would "push Israel to end its occupation of Gaza and the West Bank," Warren replied, "Yes, yes," and later added, "I'm there."
The controversial issue has remained a hurdle for Democrats seeking the party's nomination in the upcoming election, as conservatives have raised the alarm on what appears to be growing anti-semitic sentiment within the left's ranks.d took to social media to share their thoughts on the subject.
Sen. @eWarren says she'd push Israel to end its occupation of Gaza and the West Bank pic.twitter.com/RuT0Xgdr6a

— NowThis (@nowthisnews) July 9, 2019
… So the Democrat Party's talking points are now aligning against Israel, and with … Hamas and Hezbollah? Is it just me, or does this ideological lurch left seem to have happened incredibly fast?
See John Gray's other Tweets
Obviously she has no idea about foreign policy or what is going on in the real world. She will never have my vote.
See Gene Lewis's other Tweets
Senator Warren hasn't done one thing for her constituency since being elected.
She started her presidential campaign the day after election.

The fraud continues..
See Rich.. 




's other Tweets
loading...
If you like what we are doing to inform you, you can support us here:
Thank you very much and God bless you and your family!